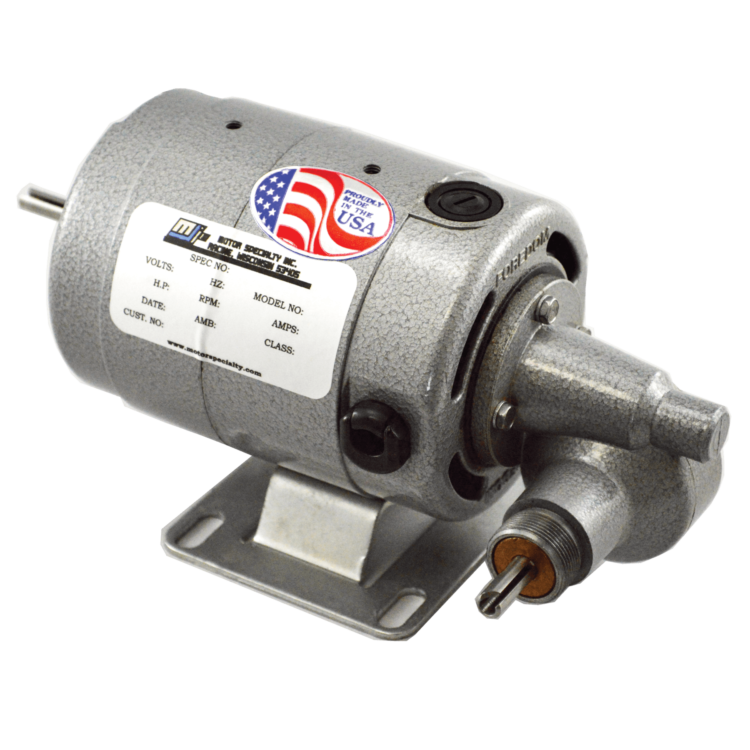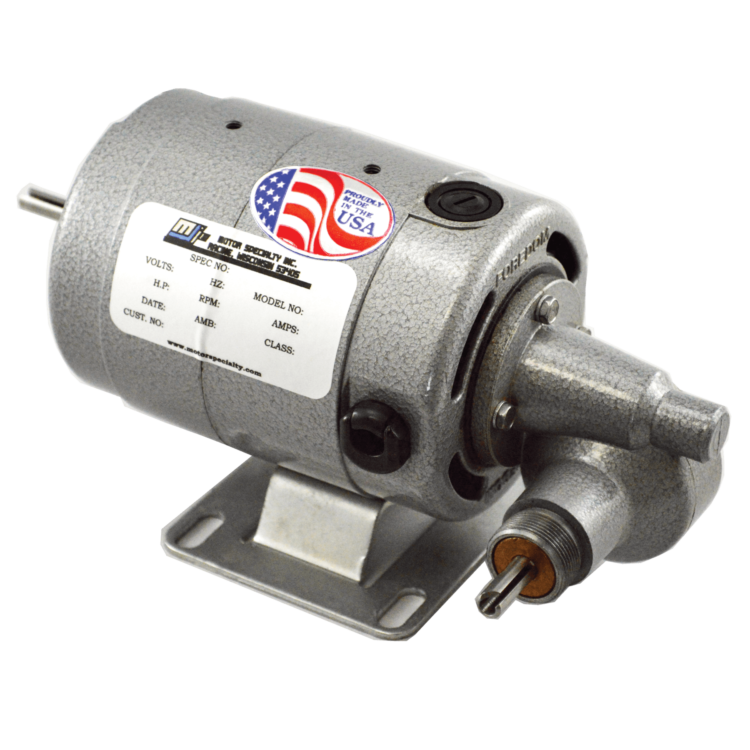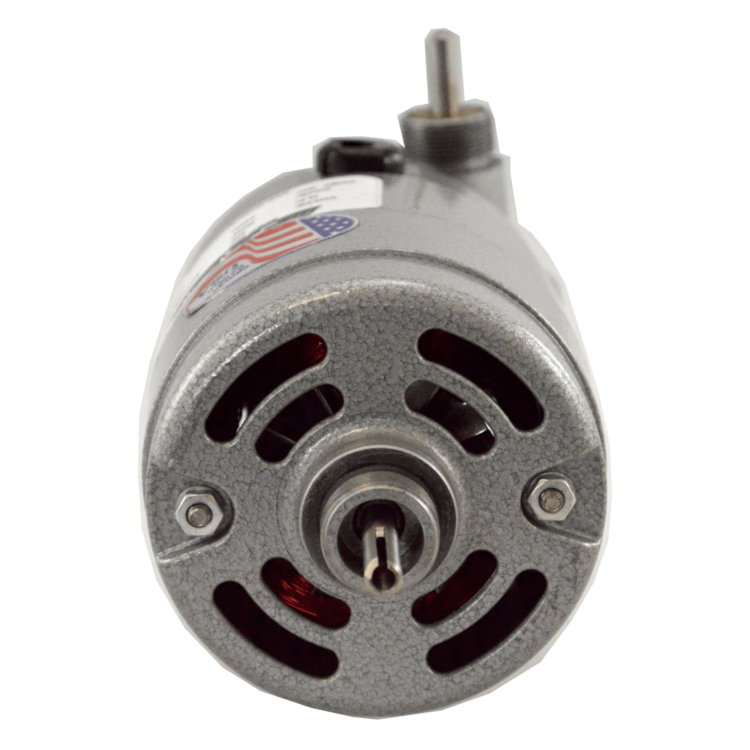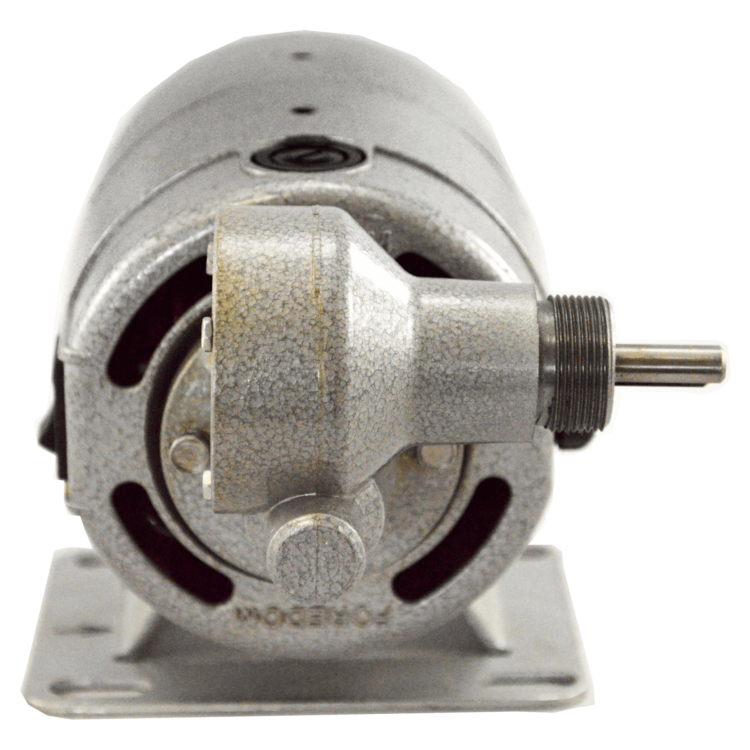 Product Overview
Featuring a versatile universal motor capable of AC and DC input power, this 115 volt gear motor is suited for specialized applications with available multiple gear reductions and configurations.
We have a minimum order quantity of 100 units on all custom designs.
The model shown is representative of an OEM-specified design and is not available for direct sale to consumers.
Quick Specs
Bearings
Self-Aligning Porous Bronze or Ball
Brush Structure
Internal or External
Cord or Leads
Various Plug Configurations or Insulation Jackets
Rotation
C.W., C.C.W., Reversible
Shaft Diameter
.250, .3125, .315
Shaft Extension
Single or Double
Ventilation
Totally Enclosed or Open Ventilated
Voltage
115/230 VAC 12-90 VDC
Horsepower Range
Up to 1/8 HP
Features
UL-Approved Motor
Class A Insulation (105°C)
Durable Silver Hammer Finish
Compact Design
10:1 Thru 50:1 Gear Ratios Available
Benefits
Versatile compact gearmotor
High starting torque
Applications
Hot drink dispensing equipment
Miniature power tools, I.E: Bench grinder/polisher, dental engine
Switchgear mechanism for industrial circuit breaker
Drapery actuator
Blower assembly
Motor Performance Curves
These motor performance curves are representative of Models 660B-660C-660D at rated HP at 10,000 RPM continuous duty.