USA Motor Manufacturer With Design Replacements For Baldor-Reliance Gear Motors
Motor Specialty Inc. has come to the aid of Baldor-Reliance Clarksville DC motor and Universal Permanent Magnet DC motor customers by offering permanent magnet DC motors that are similar in specifications, performance, and applications to the Baldor-Reliance discontinued Universal Permanent Magnet DC Motors, Totally Enclosed Non-Vented (TENV) motors, gear motors & speed reducers.
Universal Permanent Magnet DC Motor: A motor where the armature rotates inside a magnetic field. Whenever a current carrying conductor is equipped inside a magnetic field, the conductor will create a mechanical force. For a DC motor to function, a Permanent Magnet is required to create the magnetic field.
Totally Enclosed Non-Vented (TENV) Motor: A totally-enclosed motor of sufficient size and mass to permit the necessary heat dissipation to eliminate the need for external cooling. Although air does not freely move or enter the motor, the construction of the motor is designed to not be air and liquid tight.
Gear Motors: An electrical motor that uses either an AC (Alternating Current) or DC (Direct Current) power. They are used in applications that require high output torque and lower shaft rotational speed. Typically found in a wide range of common equipment across a variety of industries.
Speed Reducers: Devices with the purpose to decelerate and output the rotational speed of gears and more. Typically found in between the motor and machinery that transmits the power to increase and decrease speeds.
Due to the urgency and need to maintain a product option for customers that have previously purchased these motors, Motor Specialty Inc. has worked to acquire and relocate all of Baldor-Reliance's equipment used for the manufacturing of these motors from Baldor's manufacturing facility in Clarksville, Arkansas, to Motor Specialty's headquarters in Racine, Wisconsin. Our customer service team and electric motor experts will work with you to ensure fast replacements for the motors that you need.
Currently Available Replacements To The Following Baldor-Reliance Models:
Style FTA, B, C, K, J, H, GNA, D, E, PSSH, PSM, PSL, PSLH
Models 23F, 24F, 25F Permanent Magnet DC Motors (PMDC)
Models GP7400, GP7401, GP7402, GP7403, GP7404, GP7405, GP7406, GP7407, GP7408, GP7409 GP7413, GP7420, GP7421, GP7422, GP7423, GP7424, GP7425, GP7426, GP7427, GP7428, GP7429, GP7433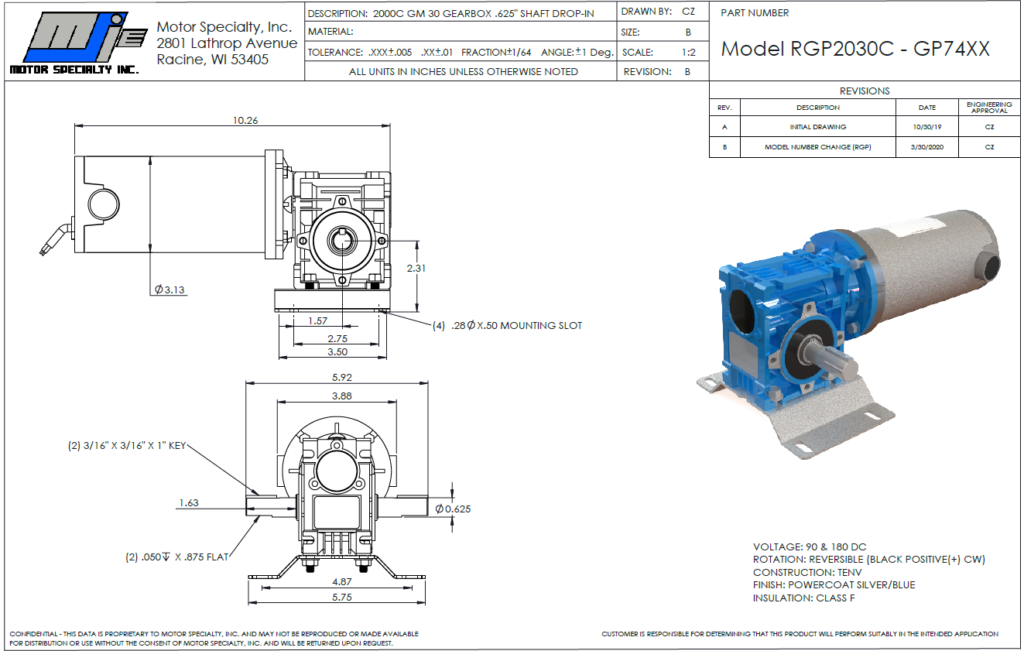 Replacement for GP7409 & GP7429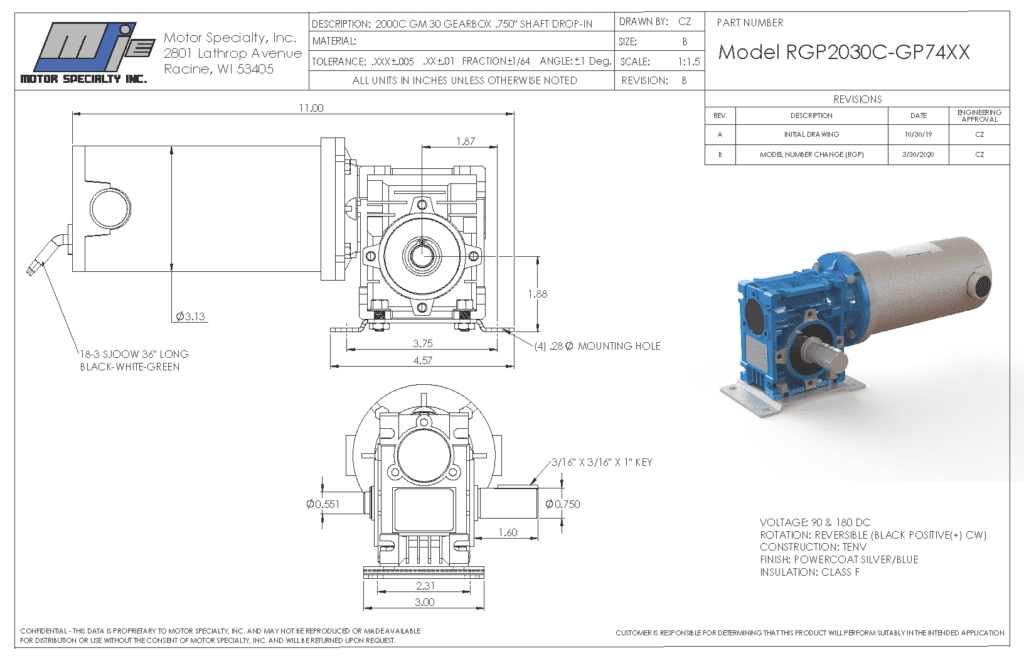 Replacement for GP7400, GP7401, GP7402, GP7403, GP7404, GP7405, GP7406, GP7407, GP7408, GP7413, GP7420, GP7421, GP7422, GP7423, GP7424, GP7425, GP7426, GP7427, GP7428, GP7433
Don't see the model you're looking for? Simply fill out the Contact Us form on this page with your specific request in the Message box and we'll let you know how we can meet your needs. We want to work with you and provide high-quality motors so your equipment can run powerfully and efficiently. Don't wait, contact us today!
"
Motor Specialty has supplied us for over 20 years and we have experienced nothing less than exceptional customer service and unmatched quality. Their employees are truly proud of what they do, and it will show through the products they build for you.
- Elliot Snyder, Ridge Tool Co.
We're Here to Help...
Moro Specialty Inc. has a wide range of additional capacity.  If you are a motor manufacturer or an OEM that needs assistance, MSI can lend a hand with machining, painting, or winding.
Request a Quote