After nearly 47 years of employment at Motor Specialty Inc., our Product Consultant, Brian Duchac has officially retired.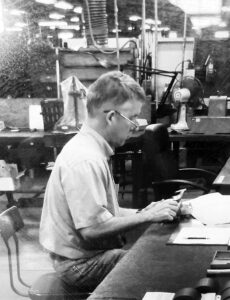 In 1976, Brian started with Motor Specialty in the Shipping/Receiving department. He progressed throughout the company over the years before moving into his engineering role. His expertise in designing custom motors and overseeing our Quality Control Department were key experiences that led him and his team to where they are today. Brian's final position at MSI prior to his retirement was Product Consultant. As in all his other positions, he of course, hand many accomplishments. His expertise was always impressive and inspiring. Brian is extremely knowledgeable, and he knows MSI's products and components like the back of his hand. He is the one that everyone can turn to when they need to know anything about MSI.
Brian–You have made such a remarkable, lasting impact at Motor Specialty. We will miss your smiling face that always made everyone feel so welcome. You always represented Pride in Motion and we will forever be grateful for your dedication to MSI. We want to wish you a very happy retirement; you deserve it! Enjoy all your wonderful trips Up North and quality time with your kids and grandkids! Loyal and dedicated employees like you are the foundation of any successful company. Thank you for 46+ years of contributions towards our success! You will truly be missed but be sure to enjoy your 7-day weekends!