At Motor Specialty Inc. (MSI), you can rest assured that you are getting the highest quality products and designs. With over 70 years in business, we can modify already existing models (permanent magnet fractional & integral horsepower electric motors, gear motors, etc.) and design new ones, as well. Also, with our headquarters near the beautiful shores of Lake Michigan in Racine, Wisconsin, you can take comfort in the fact that you are supporting the local and U.S. economy.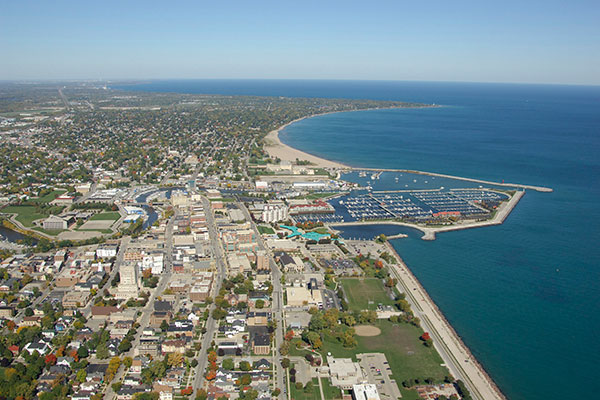 All of our products at MSI are made in the United States. With this comes the reassurance that all of our motors are FTC (Federal Trade Commission) compliant, and with a warranty claim record of less than 1% (per year) our reputation and record speaks for itself.
Our excellent record is due to the quality control procedures we have put into place. All of our motors are factory "run in" and tested to certify operation and ensure each part meets specification.
Dynamometer Load Testing: This tests horsepower, torque and speed. This test is conducted by placing a controlled load on various electric motors with varying levels of horsepower. The dynamometer monitors power outputs in a multitude of scenarios to ensure your motor is running at maximum efficiency. Utilizing Dynamometer Load Testing, Motor Specialty can ensure that all of the motors we produce continually meet established specifications.
Motor Run Testing: At MSI, we conduct factory "run-ins" to seat brushes and certify operation on all motors we manufacture.
AQL 591 (ANSI) Standard Compliance: Motor Specialty conducts AQL testing that complies to sampling plans as designated by ISO 2859-1. All parts and components manufactured by MSI must adhere to the stringent quality inspections established. NO EXCEPTIONS!
Armature & Field Testing: Motor Specialty is proud to partner with Electronic Systems of Wisconsin (ESW). ALL armatures and fields are tested using fully calibrated and maintained ESW testers. Testers include our new ESW model AT7000, as well as our AT6000 armature testers.
With these operations in place, we can guarantee the highest quality products in the industry. MSI also distinguishes itself from larger companies by being able to fulfill smaller order quantities. When you choose Motor Specialty, you get not only high quality, but a company that values relationships more than quantities. Whether you want to whitelabel our standard motors or customize a motor in small batches to meet your needs, we are available to help you move forward. Feel free to contact us today with any questions you may have or request a quote.