Congratulations for 40 dedicated years to our Assistant Director of Operations, Barb O'Haver!
Barb started work at Motor Specialty right out of high school on the production floor as general labor. By the time Barb had been with MSI for two years, she had worked in all of our departments. Barb was then moved into the Inventory Control/Shipping & Receiving role, where she worked for a few years before entering the Customer Service area. While in Customer Service, Barb excelled and has been in this department for the remainder of her career with MSI.
Barb has always found Motor Specialty to be her second home. When asking Barb what she enjoys most about MSI, she stated, "The family atmosphere. Everyone cares about one another."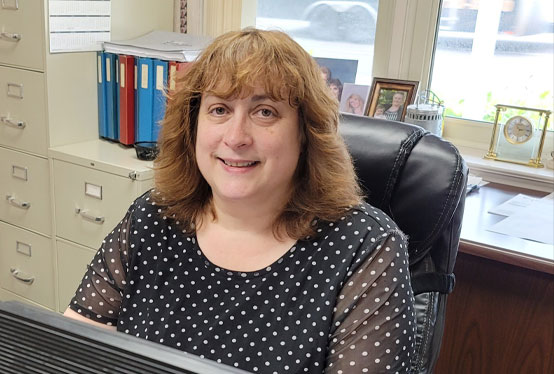 Barb has made such an incredible impact at Motor Specialty. In her role as Assistant Director of Operations, she has taken on many new responsibilities and is always willing to go above and beyond those responsibilities to lend a helping hand wherever it is needed. Barb shows true dedication and diligence in her work.
When Barb is not working at MSI, she enjoys reading, digital jigsaw puzzles, coloring, and spending time with her family. Barb is looking forward to 10 more years at Motor Specialty and we are looking forward to keeping her with us as long as possible!
Motor Specialty Inc. would like to express our appreciation for your achievement of this milestone. Loyal and dedicated employees like you are the foundation for any successful company. Thank you for your contribution to our success! We are lucky to have you.
The team at Motor Specialty is lucky to have several extremely experienced and loyal employees who have chosen be a part of our family for 30+ years. The loyalty and dedication of our team extends to our valued clients as well. To work with more dedicated and wonderful employees, like Barb, contact us today!