Congratulations on 40 dedicated years of service to MSI to our President, Charles Helm! What an incredible milestone and remarkable accomplishment.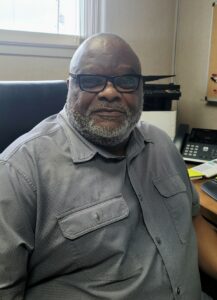 He's the one person everyone can count on, is a man of tremendous integrity and gives valuable advice. He gives maximum effort into his work every day and ensures every goal and plan has a strategy allowing it to be accomplished to its full potential. We all learn from him because he never gives up and demonstrates the qualities of a great leader day-in and day-out.
Over his 40 years of service to MSI, Charles worked in every department. He started at MSI as a General Laborer, then moved to Field Setup, Machine Shop Setup, Armature Setup, Armature Department Foreman, and Armature and Field Department Foreman. He was then promoted to Plant Manager, Vice President of Manufacturing, and Executive Vice President. In July 2022, Charles' decades of hard work and dedication paid off with his promotion to President. There couldn't have been a better choice for this position. He is the man, the myth, the legend. Charles is an inspiration to us all.
His extensive industry knowledge never ceases to amaze. Charles made an impact in every position he has held and nothing goes unnoticed. Every day, he demonstrates true commitment to MSI. Charles goes above and beyond and embodies Pride in Motion. His positive attitude towards his vocation is contagious and inspires everyone to do their best. Charles' actions always make a difference and creates a positive atmosphere for us all.
Please help us congratulate Charles on this remarkable achievement. He is joining a select group of employees who have attained this milestone. The MSI family is inspired by your remarkable accomplishment. Loyal and dedicated employees like you are the foundation of any successful company. Thank you for your immeasurable contributions to our success! We are lucky to have you as our President! Congratulations, Charles!