In late 2018,  ABB announced that their production of Baldor-Reliance gear motors and sub-NEMA motors, manufactured in Clarksville, Arkansas, were coming to a halt. As of June 1st, 2018, they were no longer accepting any new orders. The short notice left many O.E.M.'s with crippling supply chain short falls, resulting in rushed re-engineering to make what is readily available in the market a "forced fit."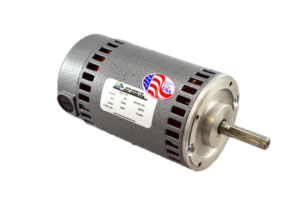 Motor Specialty Inc. saw this debilitating effect for many American O.E.M.'s, and we sprang into action. Our outstanding engineering team used their design thinking methods to take on this large challenge. MSI offered DC, AC/DC Universal, Shunt wound and PMDC motors that are similar in fit, performance, and application to Baldor-Reliance's discontinued Clarksville plant products. Including Totally Enclosed Non-Ventilated (TENV) motors, Right angle worm gear, and Parallel shaft gear motors. MSI was able to provide customers with quick solutions.
The outcome was spectacular. The benefit of using our American made motor is that it is a versatile AC/DC universal motor that is suited for specialized applications with multiple configurations. From 1/50 THRU 1 HP, this flexible motor packs a punch.
Motor Specialty takes pride in the work we do, and we dedicate time and resources to our customers to achieve everything they need for their motors.
Click below to read our full case study:
Motor Specialty Makes O.E.M.'s Job Easier with Drop In Replacement For Baldor Subfractional DC