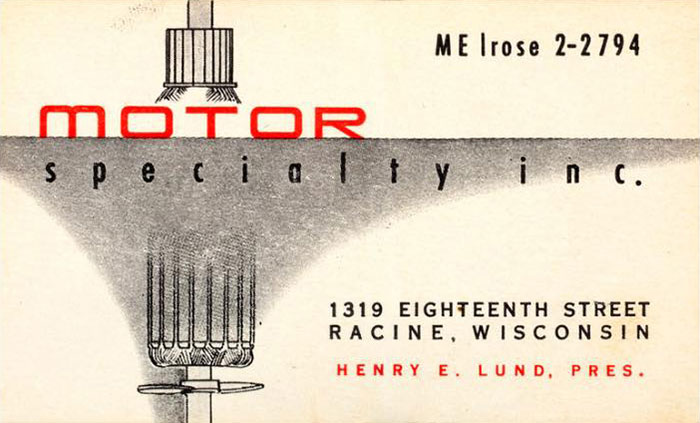 Motor Specialty Inc. was founded in 1947 as Lund Manufacturing Company by Henry Lund. In the early days MSI specialized in manufacturing universal motors for butcher block scraper and knife sharpening machines. These products helped to propel Motor Specialty Inc., and help us become the company we are today.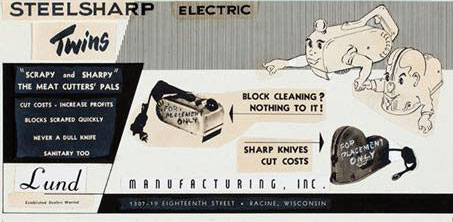 In the 1950's MSI expanded their manufacturing to offer sewing machine, clipper, and blender motors. This is also the decade that the Universal Motor Model 700 was created.
In 1961 MSI was doing so well that they were able to build a brand new facility. This facility is still where Motor Specialty calls home. With a new facility MSI were able to expand our line of products to include vacuum, fuel pump, and medical device motors. Motor Specialty now had a fully functioning machine shop! This growth into the medical tool and appliance industries continued throughout the 1970's.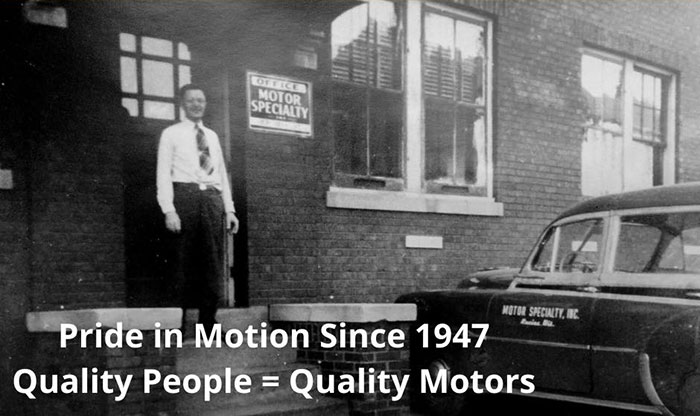 The 1980's brought with it the development of our Permanent Magnet Motor line. MSI also became the major supplier for flexible tool shaft motors. By the close of the decade we had also created the Model 2500.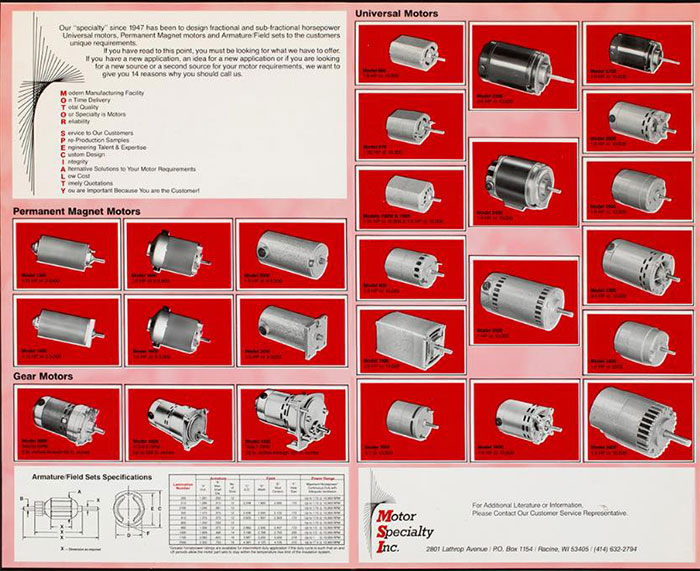 The 1990's brought about MSI's love of coffee. We were able to partner with the world's largest manufacturer of coffee grinding, brewing, and dispensing machines, and supply all motors for these instruments.
Entering the new millennium meant investments in new and upgraded equipment. This new equipment helps our team to maintain our status of on-time top quality American manufacturer!
At present, Motor Specialty Inc. continues to proudly manufacture motors in the USA, using local materials. We have continued to expand what we manufacture motors for. Some examples of where our durable and capable motors are used daily include:
Floor Cleaning Machine
Laboratory Shaker Table
Soft Serve Ice Cream Equipment
Automatic Door Opener
Business Forms Machines
Outboard Motor/Trim Motor
CBD Processing
Ice cream mixer
Hot/Cold beverage dispensers
Vending machines
Freeze drying equipment
Food slicers
Ice crushers
Pizza oven conveyor
Our American made motors & design partnerships are consistent with our commitment to our "Pride in Motion!". Contact our team today with any manufacturing needs or questions you may have.